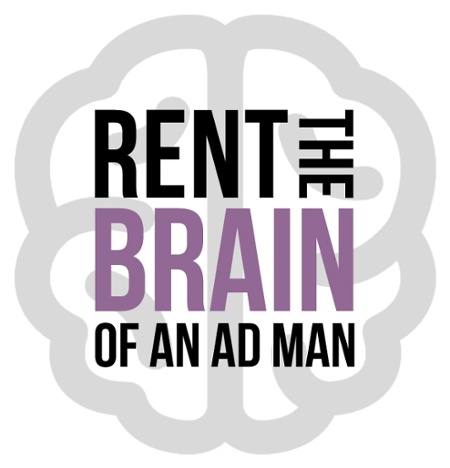 TIRED OF THE SAME OLD MARKETING & ADVERTISING MEDULLA OBLON-

GOTTA

YADA YADA?
In today's transformative marketplace, business owners are bombarded with an inordinate amount of 'industry speak'. Media companies continue to churn out new forms of online and digital opportunities, all of which compete for your attention, making claims of guaranteed results, vying for your covered marketing and advertising budget.
Wouldn't it be nice to have your own marketing and ADvertising ADvocate? Someone to provide unbiased industry insider knowledge to help you make the best marketing and ADvertising decisions for your brand and business. That's where Kevin comes in, an AD Man with 36-years of innovative ADvertising and marketing experience. Kevin has the expertise, the resources, the creativity, the iDEAs, and the robust knowledge to help you navigate the ever-changing marketing and ADvertising landscape. As your marketing and ADvertising ADvocate, Kevin will keep your
brand and business,TOP-OF-MIND, offering peace of MIND and value as your trusted ADvertising and marketing ADvisor.
WE HAVE THE CEREBRAL

more

tex TO
ELEVATE YOUR BRAND AND BUSINESS. FOR MORE INFORMATION, PLEASE REVIEW OUR INNOVATIVE ENGAGEMENT OPTIONS.
KEVIN HAS WORKED WITH BRANDS AND BUSINESSES LARGE & SMALL, HELPING each REALIZE ADVERTISING, MARKETING & SALES SUCCESS WITH learned ADVICE, remarkable IDEAS, CREATIVITY, AND ONE-OF-KIND IDEAVERTISING CAMPAIGNS.
'KEVIN IS ... AN ADVERTISING ADVOCATE & INDUSTRY PIONEER'
'Kevin is at the forefront of transforming how a company communicates with its target market. He inspired an industry with creativity I had never seen before using mediums, concepts, and ideas most people didn't know existed.'
-Ray Panice | SAP Concur
'KEVIN THINKS OF ... INSPIRED SOLUTIONS. A BRILLIANT MARKETER'
'Kevin is one of the most creative, yet professional people I've ever worked with. He'll never settle for an "okay" solution — he won't rest until he's developed the most inspired solution for your challenge. Kevin is smart, talented and a brilliant marketer.'
- Michelle Rosen | Michelle W. Rosen, LLC
'KEVIN HAS ... UNIQUE IDEAS WITH POSITIVE BOTTOM LINE RESULTS'
'Kevin is great at taking the ideas that we have and putting them in play as well as bringing new ideas. Always readily available to discuss options and bring innovative marketing tools to our attention. You will see positive results to your bottom line!'
-Brian Hogan | Hogan Design & Construction