EXPERIENTIAL & DIGITAL CAMPAIGNS
REMARKABLY CREATIVE IDEAVERTISING EXPERIENTIAL & DIGITAL CAMPAIGNS THAT DELIVER ROI, ENGAGEMENT, SALES AND SO MUCH MORE. There are times when you need to do something remarkable ... something beyond traditional forms of advertising and marketing. You need a spark ... an innovative, ORIGINAL campaign that will generate tremendous awareness for your brand and business and increase your bottom line. We practice our ALCHEMY every day, creating customized iDEAVERTISING campaigns that demand attention of your prospects and customers, and get results.
TRADITIONAL FORMS OF ADVERTISING AND MARKETING WILL ONLY GET YOU SO FAR. Our team and BRAIN TRUST have developed EXPERIENTIAL and DIGITAL CAMPAIGNS for companies large and small. Discerning brands like SAP, SmartLinx, Workday, ADP, UiPath, Medius, SAP Concur and more, KNOW that iDEAVERTISING WORKS! If you are seeking a customized, truly original marketing and advertising service that DELIVERS ROI, engagement, sales, and more ... consider working with us.
Experiential Campaigns
Designing remarkably original iDEAVERTISING EXPERIENTIAL CAMPAIGNS, customized and designed to grow brands, businesses, create awareness, and more importantly, increase your revenue by opening doors ... that's what we do. Our innovative CAMPAIGNS will most certainly set your company apart from your competition. Check out a small sampling of our work on the Rii Adobe Behance portfolio.
We offer two ways affordable iDEAVERTISING EXPERIENTIAL CAMPAIGNS options; for sales teams and for sale individuals. Explore our campaign options to determine what works best for you and your organization.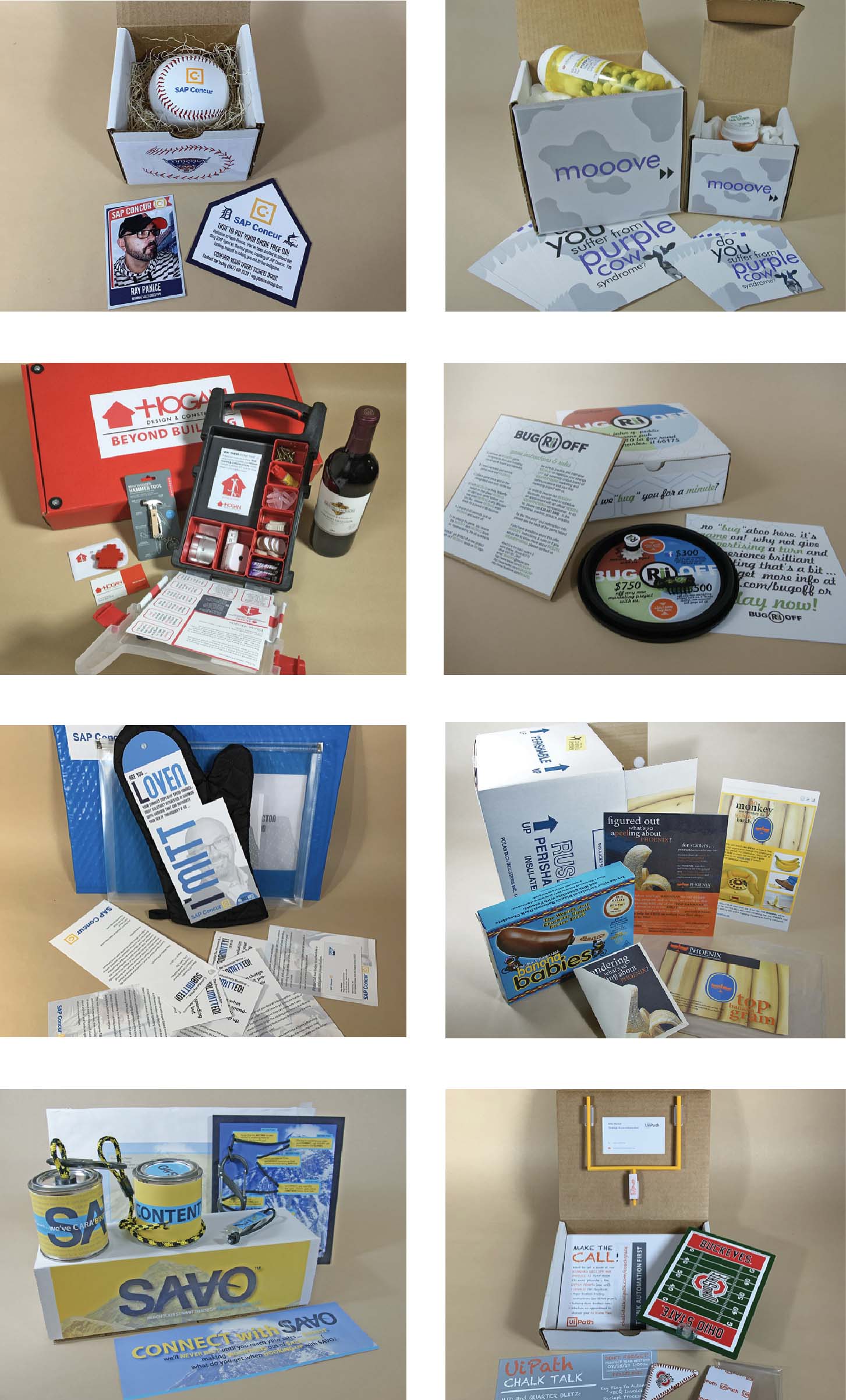 Digital campaigns
Our iDEAVERTISING DIGITAL CAMPAIGNS are designed to create leads through your social media marketing and website assets. Simply posting content is not enough to create community engagement. Our campaigns are designed to enhance your current online marketing presence, creating greater awareness for your products and services, new leads which translate to sales conversions and increased revenue.
We offer an affordable iDEAVERTISING DIGITAL CAMPAIGN subscription complete with campaign concepts, content and materials, allowing you to implement and reap the rewards of innovative and unique campaigns.